In January 2018, we launched our book "Shoreham Fort – A Hidden History", with thanks to backers from our Kickstarter campaign.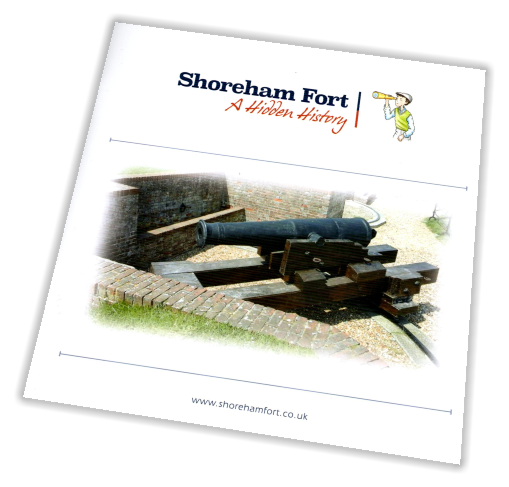 The book, written by the Friends of Shoreham Fort, will give you an insight in to the Past, Present and Future of Shoreham Fort. You will discover that there is so much more to Shoreham Fort's history, including The Charge of the Light Brigade at Balaclava, Thomas Edison's film cameras, artillery trains and even a famous British actor…
Younger readers will have the added bonus of Jack popping up on some of the pages. Can you help them to spot him…?
Shoreham Fort – A Hidden History is available from the Fort on one of our open-days, or can be ordered online via PayPal, using the button below (as we are all volunteers we ask you to please allow 5 working days, from clearance of funds, for delivery).
The book itself costs £5. Postage is £1.50 to UK addresses. Please Contact us if you require postage to an address outside of the UK.