When thinking about the filmmaking industry you wouldn't really think of Shoreham as being part of it.
Around 1913 a scenic artist named Francis Lyndhurst, Grandfather of the actor Nicholas Lyndhurst (Gary Sparrow, Goodnight Sweetheart), brought filmmaking to Shoreham.  Apparently he chose the location of Shoreham Beach because of its pure, smog free air making the quality of light clearer.
Four or five films were made at the fort before Francis went on to build a huge glass studio down the other end of Shoreham Beach behind the Church of the Good Shepherd.  Due to the experimental nature of this new venture, Francis decided to use Shoreham Fort for a number of reasons; with high walls and ramparts it meant less wind would disturb the canvas – a ripple effect on the canvas which would ruin the film; it was secure in a perimeter which was designed to keep people out.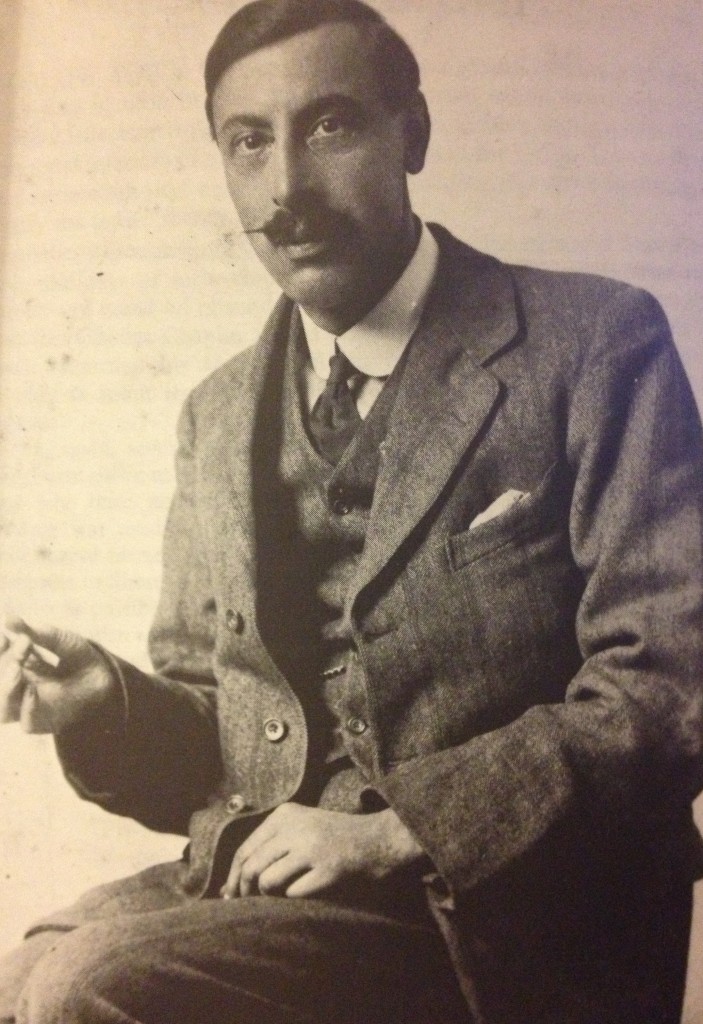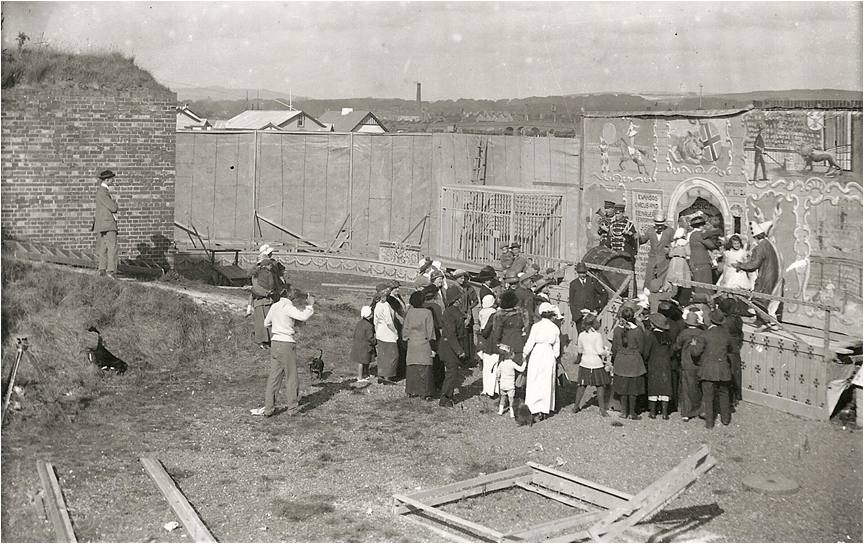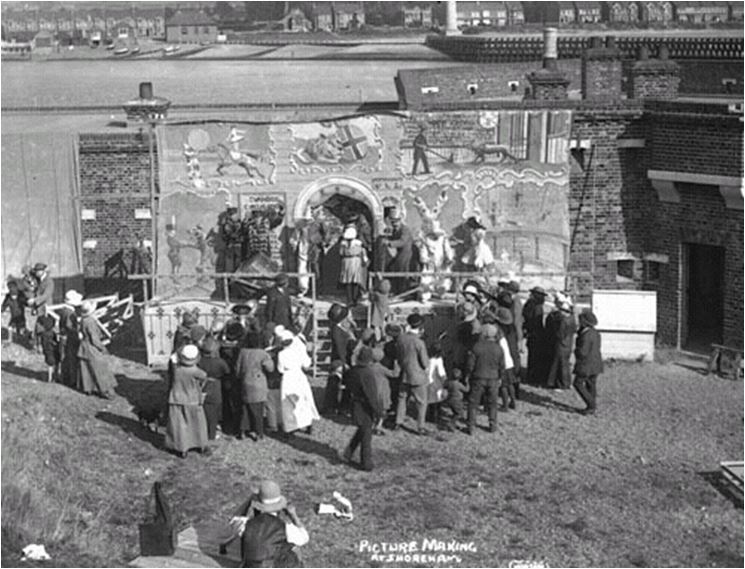 The first film made by Sealite, Francis' company, starred a music hall star and Shoreham Beach resident Will Evans and was called: The Showman's Dream.  The Showman's Dream was filmed at Shoreham Fort, by erecting a canvas backdrop on the west side of the barracks front point just offset from the fort entrance in 1914.
Film making continued in the Glasshouse Studio from 1915.